Choosing decoration stuff also includes furniture, which can be a lengthy process for most people who don't have much knowledge about the styles and ideas. If it can be very difficult for you need coherence in the layout and finishing of decoration stuff throughout your home. This is the same for other styling factors, including tiles and wallpaper.
Are you looking for mirrored furniture and tiles for your new home? Here I'm going to solve some problems regarding how you can use mirror tiles to enhance the beauty of the interior design of your home. Have a look at this article to find out some new ideas for using mirror tiles in your home.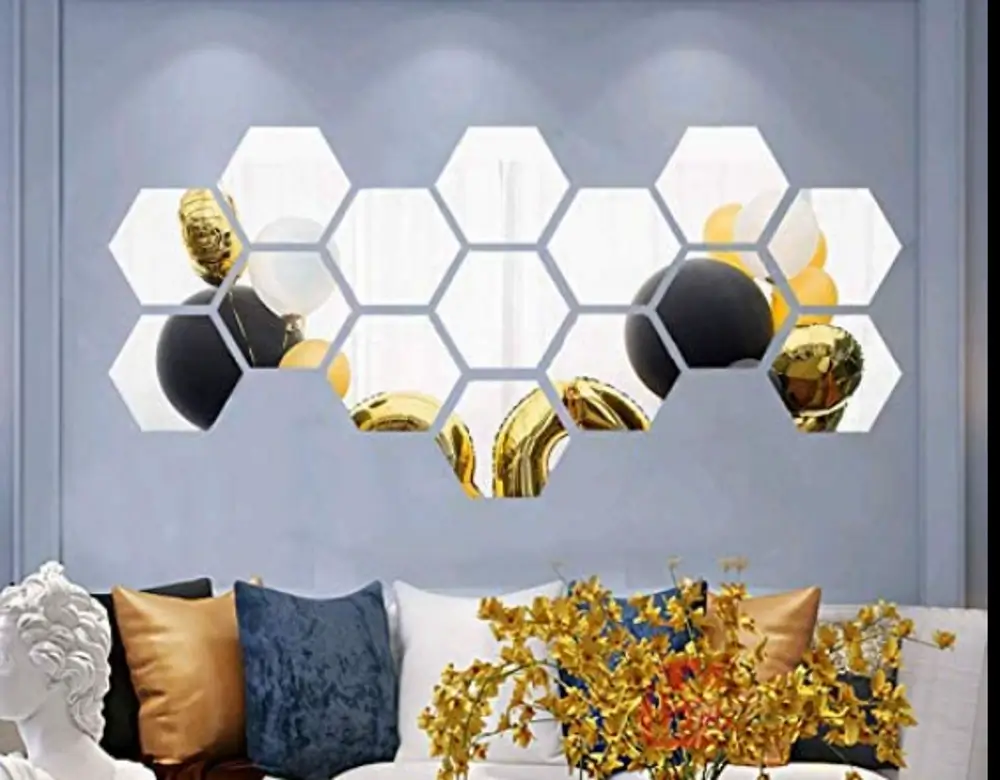 Why Should You Use Mirror Tiles?
Great versatility
One of the best things about mirror tiles is that they are very versatile and can be used in a variety of ways. For example, you can use them as accent pieces in your living room or bedroom, or you can use them to create a focal point in your bathroom. You can even use them to create a statement piece on your kitchen backsplash. No matter how you use them, mirror tiles will help you achieve the look you desire.
Low cost
Another great thing about mirror tiles is that they are very affordable. In fact, they are often much cheaper than traditional mirrors. This makes them a great option if you are on a budget but still want to add some light and style to your home.
Stylish
Mirror tiles come in a variety of shapes, sizes, and styles, so you can easily find ones that fit your personal taste and decorating style. If you choose shiny mirror tiles, it will enhance the contemporary vibe, but if you choose tinted tiles with antique finishing, then it will add a traditional character to your home. If you go for Circular mirrors, then this idea will add a softer touch to the home, whereas geometric mirrors with other shapes such as squares or rectangles will provide a contemporary vibe.
An easy match with your decor
Another unique point about mirror tiles is that you can coordinate with other furniture in your home. Home tiles are very neutral, so they will make an amalgam with your home furniture design. These mirror tiles will add a modern edge to your home. Using white and gray mirror tiles will create a real contemporary feel in your home.
Make your room look bigger
The plus point of mirror tiles is that they can make your room look bigger than its original size. This is an excellent idea for modern homes and bathrooms. Plus, they add an extra level of depth and dimension to any room in which they are used. You can use mirror tiles if you are living in an apartment that is not spacious, and then you must decorate it with mirror tiles. The mirrored furniture also gives the same powerful effect to your home.
Conclusion
If you are looking for an affordable way to add light and style to any room in your home, then mirror tiles may be the perfect solution for you. They are versatile, stylish, and easy to install, so there is no reason not to give them a try. Plus, with so many different styles available, it is easy to find ones that fit your personal taste and decorating style. So why not give mirror tiles a try today? You might be surprised at how much you like them!