A shoe rack is a great way to keep your shoes organized and out of the way. But with so many different types and sizes of shoe racks on the market, how do you know which one is right for you? In this blog post, we'll break down everything you need to know about choosing a shoe rack for your home. And we'll also recommend some popular types of shoe racks for your consideration.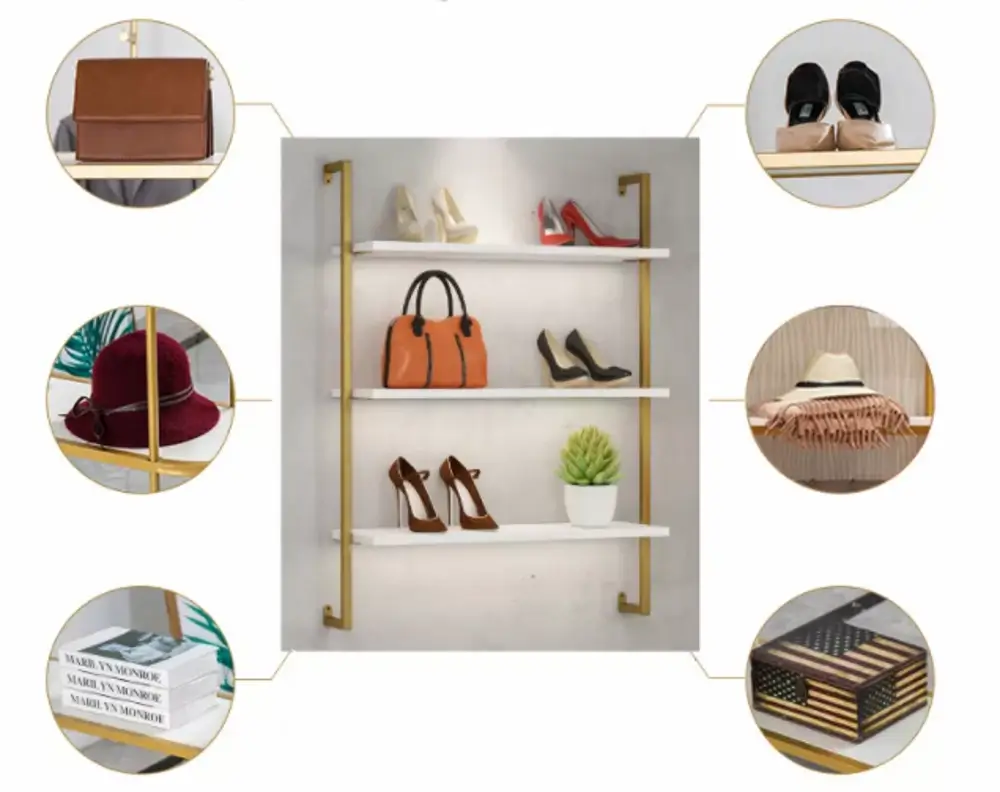 Factors to Consider for a Shoe Rack
Size and Capacity
One of the most important things to consider when choosing a shoe rack is how much space you have to work with. Shoe racks can range in size from small, wall-mounted racks that hold a few pairs of shoes to large free-standing units that can hold dozens of pairs. If you have a small closet or entryway, opt for a shoe rack that doesn't take up too much space. For larger areas, you have more leeway when it comes to size and capacity. Just make sure the shoe rack you choose can accommodate the number of shoes you own (or plan to own).
Material
Another important consideration is the material of the shoe rack. Shoe racks are typically made from metal, wood, or plastic. Each material has its own advantages and disadvantages. Wood is more traditional and often looks nicer in a home setting. Metal is more modern and tends to be less expensive. Plastic shoe racks are usually the most affordable option, but they're not as durable as metal or wood. Ultimately, the decision comes down to personal preference and budget. If you're not sure which material you prefer, try looking at examples of both before making your final decision.
Style
The last thing to keep in mind when choosing a shoe rack is what style of shoe racks you prefer. Do you want it to be portable or fixed? Portable racks are great if you move frequently or if you need to be able to store your shoes away when not in use (like during the winter months). Non-portable racks are more permanent fixtures and are typically made of heavier-duty materials like wood or metal. Again, the decision comes down to personal preference and what will work best in your home.
Budget
Last but not least important, you should also consider your budget for a shoe rack. Shoe racks range in price from around $10 to $200 or more. Decide how much you're willing to spend before making your decision.
Recommendations of Popular Shoe Racks
Once you've considered these important factors, you're ready to start shopping for your new shoe rack! Here are some popular types of shoe racks for your consideration:
Wall-Mounted Racks
The wall mounted shoe rack is great for small spaces because they don't take up any floor space. They come in a variety of materials and styles, so you're sure to find one that fits your needs.
Over-the-Door Rack
Over-the-door racks are another good option for small spaces because they can be hung over any standard door. They come in different sizes and styles, so again, you're sure to find one that's perfect for your home.
Free Standing Racks
Free-standing racks are the most versatile type of shoe rack because they can be placed anywhere in your home – no installation required! They come in all sorts of shapes and sizes, so take your time browsing until you find the perfect one.
Conclusion
Hopefully, this guide has helped you make the process of choosing a shoe rack a little less daunting! Remember to keep size, material, budget, and style in mind as you shop around. And don't forget that there's no wrong answer, the best shoe rack is the one that works best for YOU and YOUR home. Happy shopping!