Before eventually commencing bathroom re-modelling, there are a few critical elements to consider, including the budget, adequate planning, and the execution of the entire process.
Bathroom renovation can be as simple as replacing a faucet or painting the walls, or it can be as complex as removing the walls and installing new and improved features such as a heated floor or the inclusion of a spa. You need to renovate your bathroom within your budget, and you must decide your budget before you hire a contractor.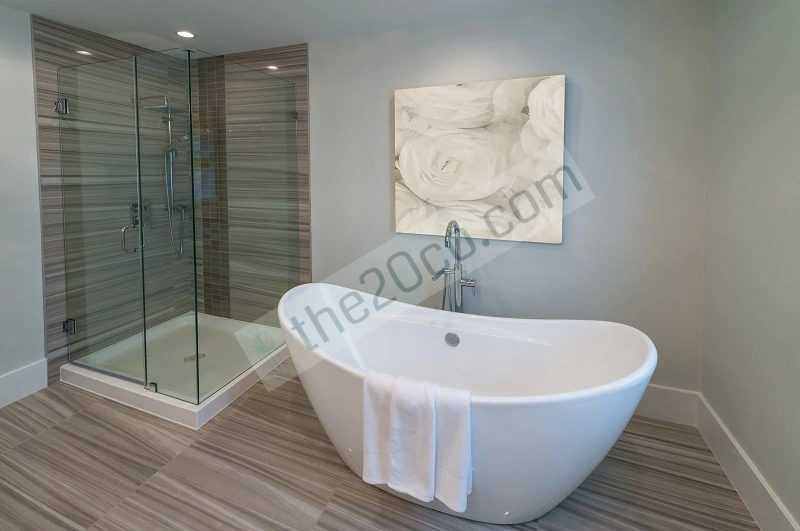 Set aside a budget for your bathroom makeover but include all of the fixtures and equipment you wish to install. A well-planned bathroom design layout for renovation is critical to renovating your bathroom.
Reasons for renovating bathrooms:
Take care of any existing issues. Most bathrooms develop water leaks over time, resulting in rotting floors and mould issues; this is by far the most common reason for homeowners seeking bathroom renovation.
Make more storage space available, and you can include some wall-mounted cabinets in your bathroom.
Renovate your bathroom's appearance, and you can install some luxury features like a shower cubicle or frameless shower screens.
Increase your home's resale value by renovating your bathroom. If you have a well-furnished bathroom then you will get a decent value for your property in future.
Benefits of renovating bathrooms:
Perspective Financial: From a financial standpoint, remodeling your bathroom may cost you a reasonable amount of money. Still, the benefit is that bathroom upgrades can significantly increase the value of your home in the future. If you want to improve your assets in the most effective way possible, a bathroom remodel is the way to go.
Efficiency: If you're renovating your bathroom and adding new bathing equipment and facilities, you're probably trying to make it more efficient in general. You can use you floor space and add more storage to keep your bathroom clean.
Adding To the Availability of Space: You may be able to gain additional space in your bathroom by renovating it. Bathtubs and showering units are sometimes positioned in inconvenient locations, and remodeling can assist in freeing up much more space in the room.
Aesthetics: Nothing beats the sense of a completely updated and stunning bathroom renovation from a strictly aesthetic standpoint! You can spend some time in your bathroom to get complete relaxation, and it deserves to be as attractive as possible. A refurbished bathroom is one of the ideal home projects to perform if you are worried about hygiene and cleanliness.
Things to consider while you renovate your bathroom:
Bathroom Renovation Costs: A bathroom remodeling can range from $5000 for a modest bathroom to well over $40,000 for a master bathroom. It all depends on the size of the room, the materials are chosen, and the labor charges to install them. Depending on the scale of work, you may need a local specialist, tiler, plumber, builder, and electrician. While DIY improvements might save your cost, you cannot renovate your bathroom with your DIY tools.
Bathroom renovations that are small: If your minor bathroom upgrades are primarily cosmetic, you can get that desired design for $5,000. This price range may include new taps, knobs, towel racks, paint, a toilet, and a mirror, which could be all that's needed to give the room a new lease on life. If you want to install a new bath, shower, or sink, make it closer to $10,000.
Bathroom renovations that are standard: The cost of a bathroom remodel for a standard-sized room might range from $10,000 to $30,000. We're talking about a total renovation. So, for your redesign, you'll need a new vanity, shaving cabinet, bath-ware, tiles, lighting, ventilation, and whatever else you need.
Renovations of the highest caliber: A master bathroom overhaul with high-end fixtures and designer products will almost certainly cost more than $40,000.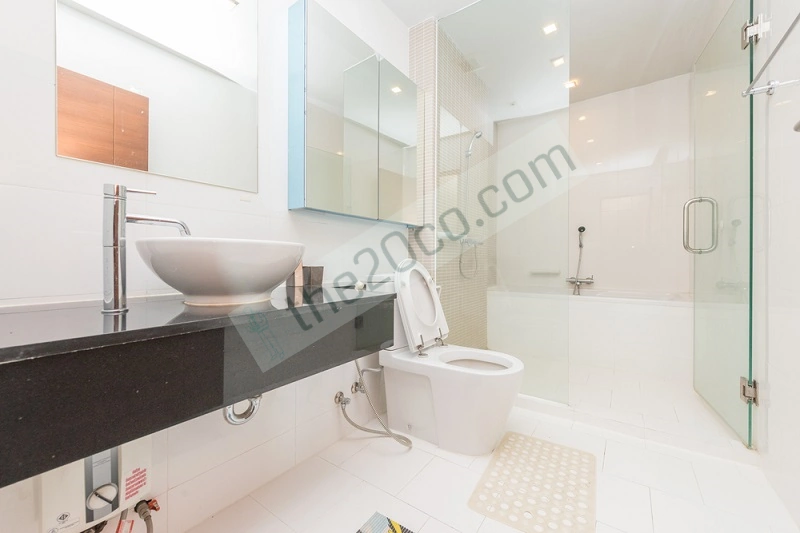 Conclusion
Bathroom renovations are only one time costlier. Moreover, it can cost savvier in the long run. When you look for someone special for your bathroom renovations, it is more convenient and professional. People say at times this is not what they want to spend in. But it is one of the most important things one must plan to invest in further.