Dates won't be what they are without sharing a meal. You know what they say: the way through a person's heart is through their stomach. Food connects people in a way that words can't. Maybe it's the intimate nature of eating that brings people together.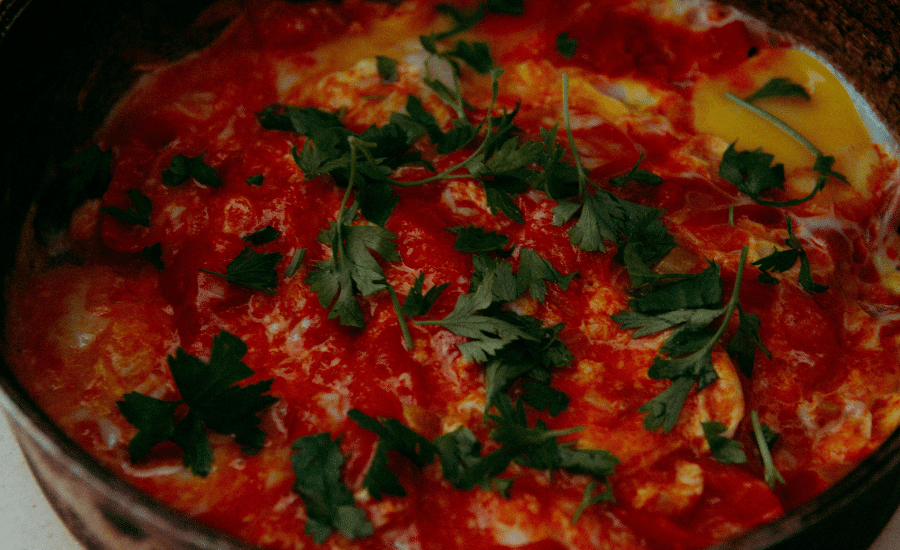 Since we're talking about eating here, we're well aware that restaurants are a normal part of the dating experience. If you're looking for a place to date and dine, you've read the right entry! We've compiled a list of Tunisia's most romantic restaurants for your culinary pleasure. You're welcome.
In all seriousness, let's begin, shall we? Let's run down this shortlist before anyone gets hungry!
Au Bon Vieux Temps
| | |
| --- | --- |
| Address | 56 Rue Hedi Zarrouk, Sidi Bou Saïd 2026 |
| Contact Number | 71 744 733 |
| Business Hours | 1:00 p.m. to 12:00 a.m. (Daily) |
| Website | aubonvieuxtemps.net |
First on the list is a restaurant that adds French twists to traditional dishes. Au Bon Vieux Temps, which translates to "in the good old days," will definitely leave you feeling nostalgic through its old-fashioned aesthetics.
The restaurant is right along Sidi Bou Saïd's central streets. Since it's a coastal town, customers' dining experiences become extra special and romantic. If you want to indulge in Tunisian classics, they've got it for you—all with a fantastic sea view! Couscous-filled calamari and egg yolk-stuffed briks are among the entries in the menu. Pair your orders with a glass of wine (or two) from their fine selection!
Dar El Jeld
| | |
| --- | --- |
| Address | 5-10, Rue Dar El Jeld 5, Rue Dar El Jeld, Tunis 1006 |
| Contact Number | 71 560 916 |
| Business Hours | 9:00 a.m. to 5:00 p.m. (Monday to Saturday) |
| Website | dareljeld.com/en/restaurants |
Want to dine somewhere in the city? Dar El Jeld Hotel & Spa's restaurant is your best because it's in Tunis's Medina and pretty close to Kasbah Square. The bright yellow door is inviting enough to catch curious diners' attention. Fun fact: this place used to be an old-school 18th-century mansion before its 1987 facelift.
Traditional Arab decorations adorn the place, giving customers a hint on their specialties. And speaking of specialties, kabkabou (fish and tomato stew) and sebnekhia (octopus with beans and spinach) are dishes you may want to look out for. We also recommend ordering the mixed appetizer plate to start things off on the right note!
Lapero
| | |
| --- | --- |
| Address | 13 Rue Taher Ben Achour, La Marsa |
| Contact Number | 21 966 966 |
| Business Hours | 12:00 n.n. to 11:00 p.m. (Daily) |
| Facebook Profile | facebook.com/laperolamarsa |
Don't like the fancy stuff? That's alright! Head down to La Marsa and chill out with your lover at La Marsa. The place's humble interiors are perfect for casual and no-fuss dates for low-key couples. Their tapas and pintxos selections are a hit with residents, so do as the locals do! Please don't leave without sampling their homemade tortilla chips and salsa varieties. And oh, leave some room for their churros for dessert.
La Marsa has a small space, so remember to book a table ahead of time if you don't want to line up. Be on the lookout for their daily menu deals on Tuesdays and Wednesdays as well!
Tchevap
| | |
| --- | --- |
| Address | 51 Avenue Habib-Bourguiba, Carthage |
| Contact Number | 71 277 089 |
| Business Hours | 8:00 p.m. to 12:00 a.m. (Daily) |
Located in the Tunis suburb of Carthage is a restaurant that's earned fans in locals. Tchevap offers Mediterranean fare coupled with equally great wine.
Loyal diners recommend trying their seafood dishes, especially those centered on fish. Don't leave without trying their desserts as well! If you want a romantic atmosphere with a relaxed feel, Tchevap is the place to be.
Why Share Meals Together?
If sharing meals are important for families, it benefits couples as well. What's in it for them?
Shame is a wasted feeling
Were you ever told that you were eating too much food while enjoying a meal? Did that someone immediately follow up with harmful weight-watching comments? We remember it all too well.
It sucks, right? The guilt that comes washing right after that sours the mood and decreases appetites.
If you're a couple that eats together without inhibitions, that's great! You've found yourselves a keeper. Be with a partner who likes chowing delicious food down just as much as you do! What good are dinner dates if only one of you's having fun eating? You don't deserve extra negativity in an already-chaotic world, and a judgmental partner is the last thing you need.
Eating requires no distractions from you both. Pay undivided attention to your food and date if you want to form a genuine connection.
Meals are the perfect time for you two to get to know each other, regardless of whether you're talking or chewing. You may pick up exciting habits and facts you didn't know about until you sat down and ate at the same table. And who knows—you two may have more in common than you previously thought!
The more you share meals, the more you grow closer. Even a simple and low-key dinner is enough to bring you two together.
The company alone is enough
To piggyback off the previous point, sharing a meal is guaranteed quality time. If you two are workaholic busybodies who just can't get off their desks, make the most out of your time together at the dining table!
You don't need to go out to somewhere fancy if you don't want to. Don't want to leave the house? A homecooked meal does the job fine, making way for an even more intimate experience. The best part? Eating at home is free!
We suggest cooking your meal together if you want extra bonding time. Not only is it more fun, but it's also more fulfilling.
Before you argue about where to go for lunch or dinner, you may want to check this entry out. We know choosing can get annoying and stressful, so we hope this list has you covered. If you can agree on a place without much debate, you can pretty much agree on most things.