Finding the perfect wedding dress is the dream of every bride to be. Whether you favor traditional styling or are more inclined toward sleek, modern lines, a chiffon wedding dress is an elegant choice. Chiffon wedding dresses are appropriate for weddings that are to be held in any venue, from large orthodox churches to small beach side ceremonies. This fine, flowing material is universally flattering, making it a favorite choice of brides everywhere.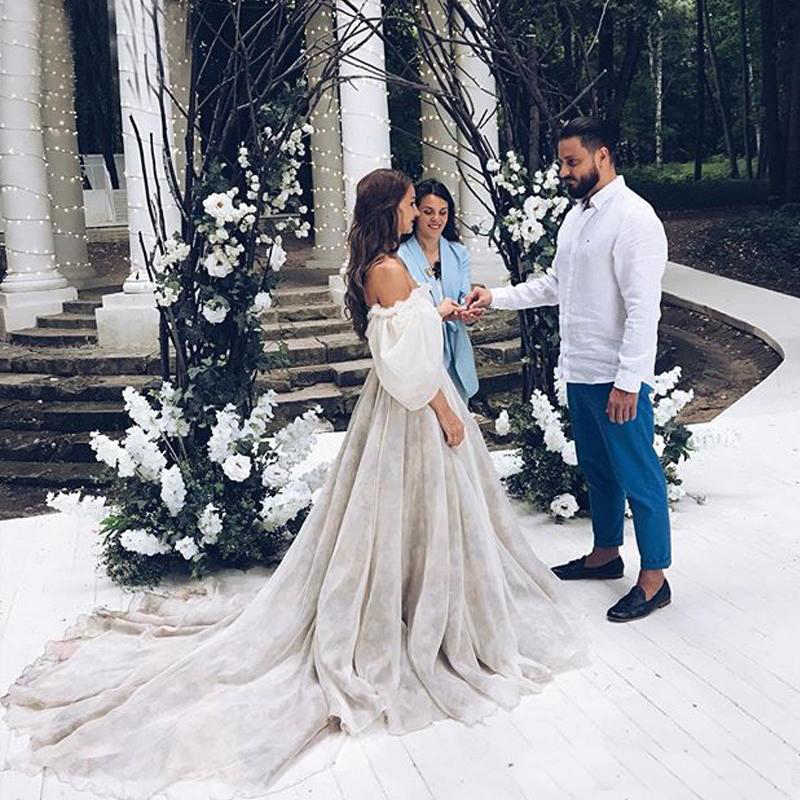 A silk chiffon wedding dress can be found in almost any cut or style imaginable. As chiffon is rarely worn for everyday occasions, the fabric itself will add to the special nature of the day. Though it appears to be thin and flimsy, chiffon actually holds up well against the weight of even heavily embellished wedding dresses, and will resist the wrinkling that often comes with running around on one's wedding day. Sheer chiffon overlays are popular for their ability to soften the harsh lines of a column dress, making if feel more romantic. More structured chiffon can make up the full skirt of a princess dress or add detailing to a bodice. Many women who are wedding dress shopping are surprised at the ubiquity of chiffon in all styles of wedding dresses.
For those who are planning a beach ceremony, it is important to find a dress that will suit the venue. Often, this means a dress that is slightly less formal than those that are worn in wedding ceremonies that will take place in a church. Many wedding dress designers now offer great options for a chiffon beach wedding dress, including styles that are conceived as updated, dressed up plays on a typical sundress. These may have spaghetti strap detailing and feature a slightly loose, unstructured skirt. This dress style beautifully conveys the importance of the day while freeing itself from some of the fussiness that some modern brides choose to avoid. A strapless chiffon wedding dress may also be made beach ready with a few quick adjustments. Avoid styles with harsh, architectural bodices in favor of those that allow a bit more movement.
A white chiffon wedding dress that will be worn for a large ceremony in a church can afford to be more commanding.  Many brides tend toward the traditional full-skirted style that they have long dreamed of.  For those who will be wearing a long train, it is important to keep other embellishment to a minimum.  Any lace insets and long veils should be carefully thought out to keep the look elegant and fashionable.  In addition to this full skirt look, an empire waist chiffon wedding dress is a great choice for traditional ceremonies.  The simplicity of the cut makes shiny embellishments shine on this dress, which is known for being a style that works well on all body types.  An ivory chiffon wedding dress is a great alternative to white, which works wonderfully with any skin tone.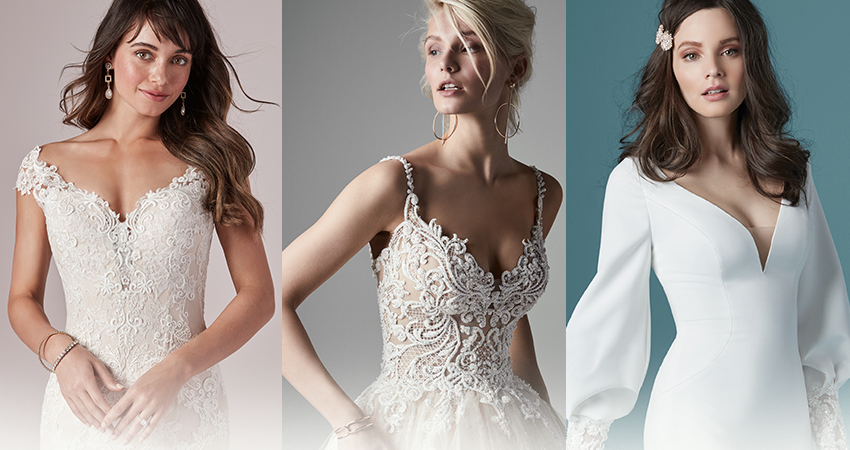 It is possible to make almost any chiffon dress wedding appropriate. More and more modern brides are getting away from the white and ivory wedding dress conventions. Whether your ceremony will be in a church or on a beach, an empire chiffon wedding dress in a bold or muted color of your choice is a great way to inject more personality into your ceremony. Throughout all aspects of the planning phase, whether dress shopping or ordering flowers, it is important to remember that it is the couple's day to do with as they wish.
A chiffon wedding dress will add elegance to any couple's wedding day and will be a keepsake that they will cherish throughout their marriage.