Changing the style of your home can be expensive, but using custom picture frames as a new decorating idea is simple, affordable, and fun. Using frames in different styles, sizes, and color range will jazz up any room in your home and make it that much more appealing. Here are a few ideas on how you can use frames to spruce up your decor.
Picture Frame Collage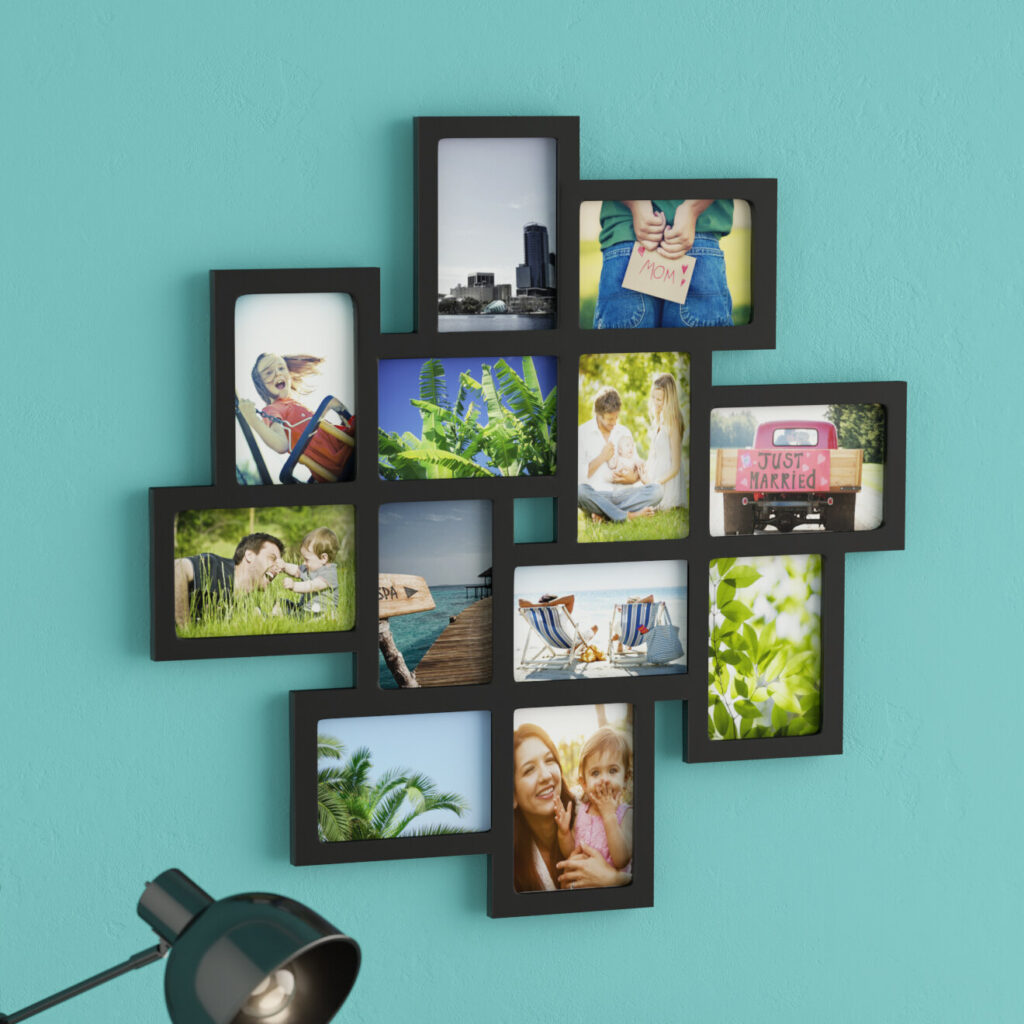 This has become a big trend recently and it matches any type of home, from traditional to contemporary. Each frame must be a square or rectangle shape and vary from big too small. The idea behind this is that they must all fit together perfectly like a puzzle piece. If you find it overwhelming to do this project by yourself, there are actually premade picture frame collages. These usually come in black or different shades of wood and are the perfect complimentary piece for the living room or a master bedroom.
Vanity Tray Picture Frame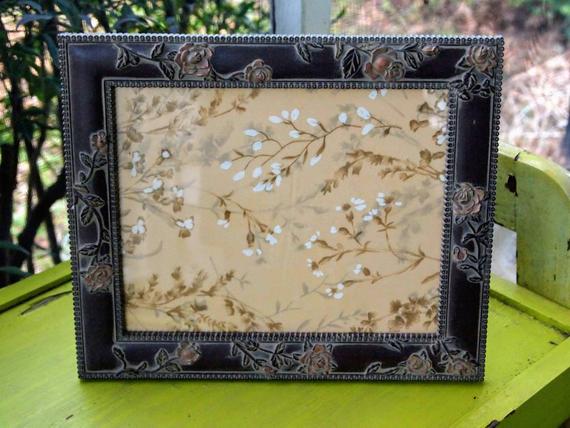 You don't always have to use a frame for holding pictures; you can also use one as a beautiful vintage styled vanity tray. If you have an old frame that has that renaissance or Versailles look, you can easily transform it into a tray for your vanity. It creates a romantic and timeless look and no one would ever think it was once a frame hanging up on your wall. Use a piece of wood or brightly colored paper for the base and place your brush, makeup, perfume, and odds and ends on the middle of it. If you prefer a modern look, use a simple white or oak frame instead.
Large Frame Mural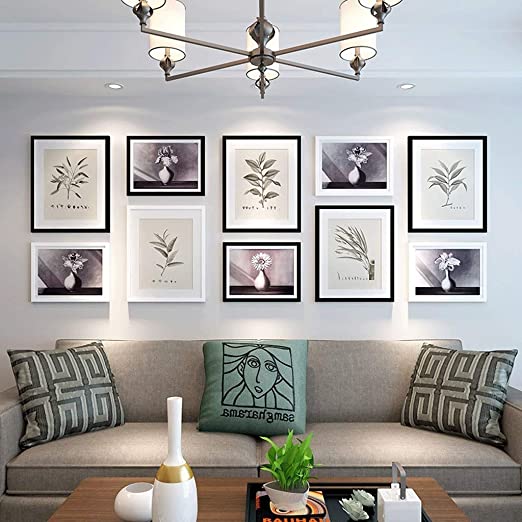 Purchasing big frames and added pictures that follow a theme is another innovative idea. Large square frames can be bought at most department stores and are simple to hang up despite how big they are. This idea is perfect for a themed room and adds diversity. For a child's room, you can place three large frames above the bed and slip in photos of their favorite thing, whether it's an animal, hobby, or place.
Organized Frame Shelf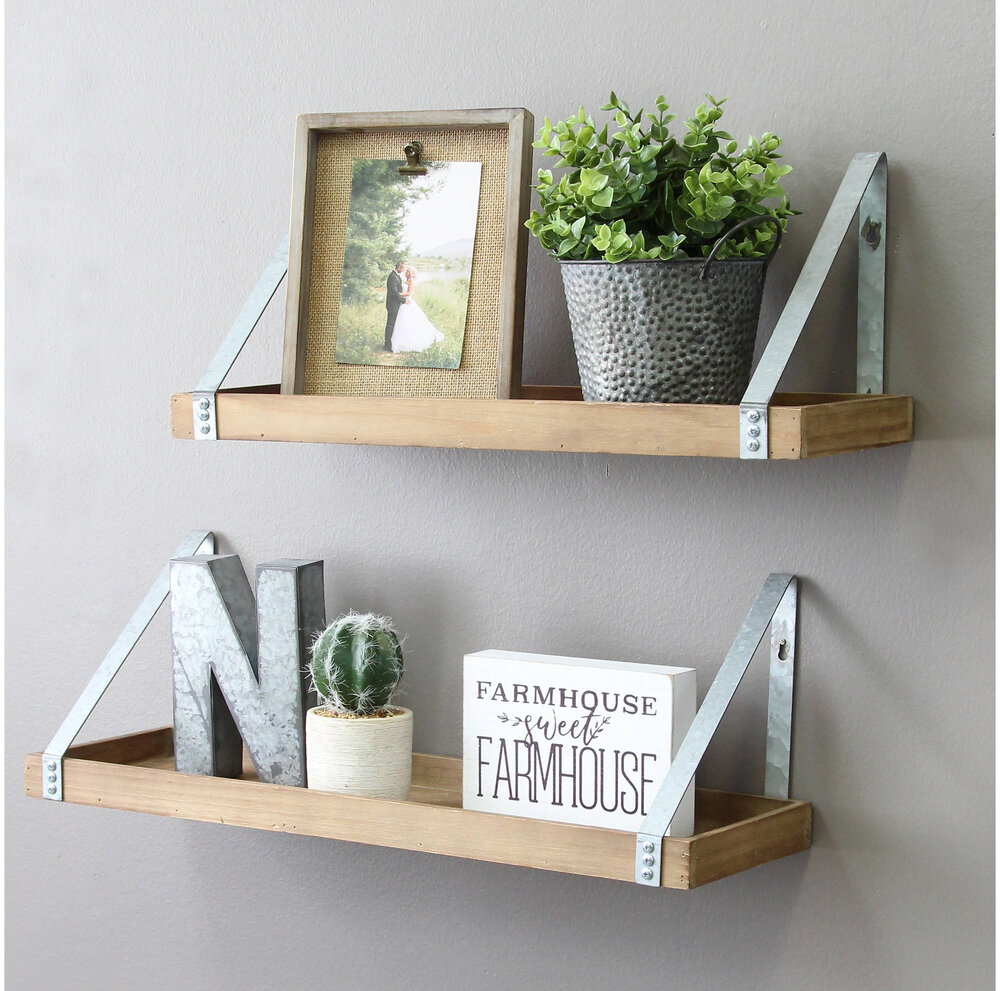 You don't always have to hang up your frames; you can keep a small shelf with only organized picture frames on it. You can create a pattern of similar themed photos that suit your home's personal style, or use family photos. Set the larger frames on the top shelf, and work your way down to smaller sizes for the other shelves. Decorate the shelf with other items such as stacking boxes or vases of flowers. This idea works great with a shabby chic or contemporary home equally.
Refrigerator Accents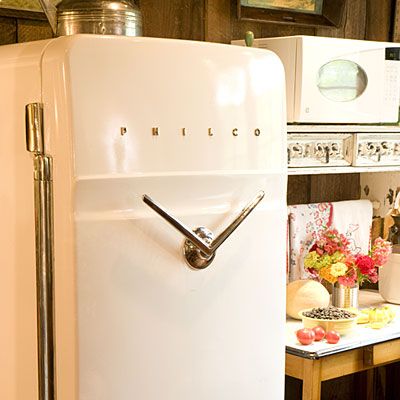 You don't only have to put up magnets on your refrigerator; you can also put up small organized wood picture frames for an interesting look. To do this, glue on magnet strips on the back of the frame. You can find these strips in a craft store. If you don't want the frames to look too streamline, glue on the strips diagonally to give it that crooked look. You can decorate your fridge even more by adding some post cards, theme magnets, and even dried flowers for originality.
These ideas will surely attract attention to your home and garner many compliments. If you always wanted to put your many pictures to use and didn't have a clue with what to do with them, try some of these decorating tips. You might even think up your own idea and put it to good use.
Next, you can use different style cheap picture frames, like shabby chic frames or sleek modern frames to enhance your decorating theme or use large collage frames to make a statement on a large wall.