When your dog is sick, the first person you should contact is your veterinarian. Do-it-yourself therapies may be useless or inflict more harm than good. You will find those small symptoms you will ordinarily ignore are suggestive of a significant underlying medical issue.
However, if your dog is suffering from a small condition, such as dry skin or a mild stomach problem, some home remedies might be quite helpful. If you are a new pet owner, you may not be conversant with some of these methods. In this case, you may require some assistance or you can check out internet materials for assistance. If you need recommendations on how to go about this process, you can check out Holistapet home remedy for some help.
Additionally, this article will discuss some remedies to use at home for your pet. Feel free to check them out below.
Home Remedies for Dogs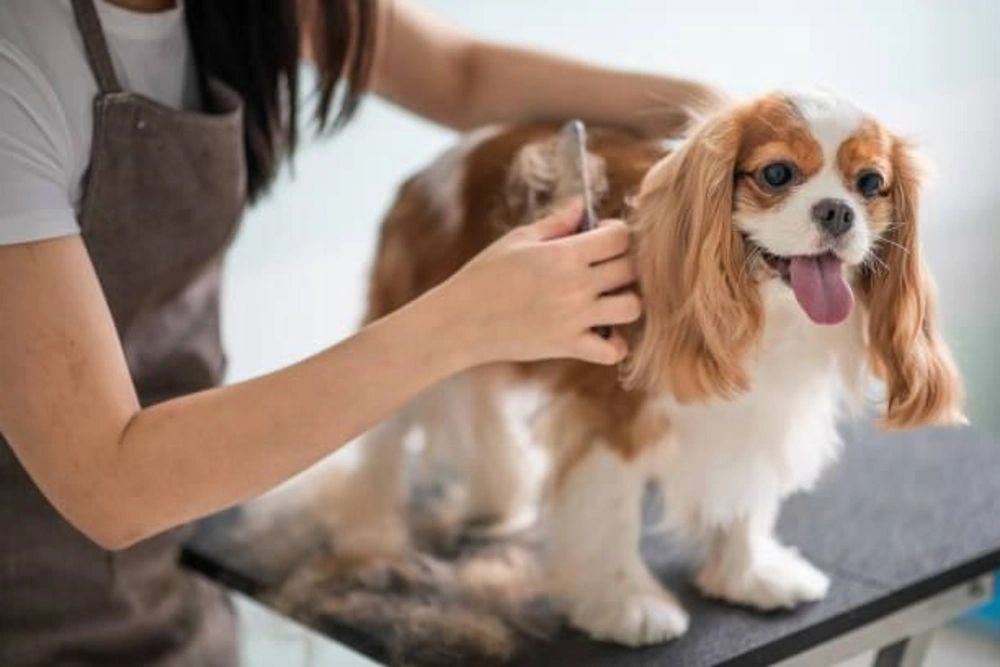 The following are some tips to guide you:
Use Electrolyte-Replacing Liquids
Flavorless electrolyte-replacing beverages not only help athletes rehydrate and babies recover from illness, but they can also provide much-needed fluid and electrolytes to your sick dog if it is suffering from diarrhea. When dogs have diarrhea, they lose fluids and electrolytes, so giving them a drink that has both might be beneficial, especially if their appetite hasn't entirely been restored.
Before feeding these liquids to your dog, see your veterinarian for the proper dosage and to see if any additional treatment is required.
Use Vitamin E Oil to Promote Skin Health
Vitamin E is a potent antioxidant that aids in the prevention of aging. (Antioxidants protect the body from free radical damage, which experts believe causes aging.) Even if your dog isn't concerned with keeping its youthful appearance, it can benefit from Vitamin E oil. It provides UV protection, which is especially useful if your dog spends a lot of time outside.
It can also be used to hydrate the dry skin of your pet. You can rub Vitamin E oil into your dog's coat. You may also break open vitamin E capsules and use them on warts, calluses, or dry patches. Need more information about vitamin E? You can find them here: https://www.hsph.harvard.edu/.
Yogurt
Plain yogurt is a tasty and healthy treat to give your dog. The yogurt's live probiotic organisms can also help to keep the bacteria in your pet's intestines in check. 
Chamomile Tea for Irritation and Upset Stomach
Chamomile calms the stomach by reducing cramps and muscle spasms. It also reduces mucous membrane irritation, inflammation of the stomach and intestinal lining. Chamomile tea can be mixed into dog food or given directly to your dog via a syringe.
You can also brew a strong chamomile tea, pour it into a clean spray bottle, and let it chill in the refrigerator.
Epsom Salts for treating Wounds
Epsom salts, which are high in magnesium, can be used to relieve painful muscles. They contain anti-inflammatory properties and can be used to bathe and treat wounds. They open and drain abscesses, reducing pressure on the lesion and allowing it to heal. These are commonly used to wash the feet of horses and dogs with ulcers.
Oils to Prevent Fleas
You may have looked at natural prevention choices if you are hesitant to utilize traditional flea prevention products. There are a lot of recipes out there, some good, some not too good. Essential oils are really effective, but they must be diluted to avoid harming the animal. Keep in mind that some oils that are good for dogs can be hazardous to cats.
Deodorizing with Hydrogen Peroxide and Baking Soda
Besides the swelling, redness, sneezing, as well as other notable symptoms that a skunk encounter creates for your pet, there is an offensive smell.
A mixture of hydrogen peroxide, baking soda, and dishwashing liquid works on skunked fur and everything the skunked fur comes into contact with. Mix four cups of hydrogen peroxide with one-third cup baking soda and a little spritz of dishwashing detergent and liberally apply it on your pet's coat. After about five minutes, rinse well and repeat if required.
Licorice Root
No, this isn't the same thing as licorice candy. Licorice root contains a type of cortisone, which improves skin irritation and lessens the desire to scratch. Licorice root can be found in health food stores in the form of bottles. Licorice items for dogs are also available at pet supply stores. Licorice root may be included in some dog-specific medications developed to relieve allergy issues.
Fitness
Your dog needs to be fit and healthy and this is where regular exercise comes in. Occasionally, take it for a walk or run around the home with it. This way, the bones will be stretched and it will also enjoy the sunlight or cool air, depending on the time of the day. The benefits of exercise to pet health cannot be overemphasized. You can check here to find some of these benefits.
Conclusion
Hydrogen peroxide, dishwashing soap, baking soda, and chamomile tea are just a few examples of household products that can be used as dog treatments. Remember to see your veterinarian about any strange symptoms your dog is experiencing and whether these products are acceptable for it. It's possible that relieving your canine companions misery is already within your grasp. Get on with the task and do it well. You will also find this article helpful if you need a guide.